Big news in the consulting world. Accenture is in talks to buy Booz & Co. There will be lots of discussion on the merits of the potential acquisition, but it is no different from PWC buying PRTM, or Deloitte buying Monitor. Looking at the revenue and employee comparisons in these 3 charts – story seems simple:
ACN has 20x the revenues of Booz & Co.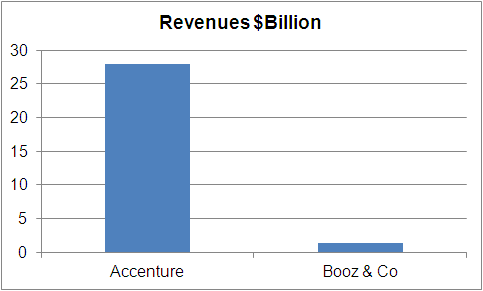 ACN has 88x the employees of Booz & Co.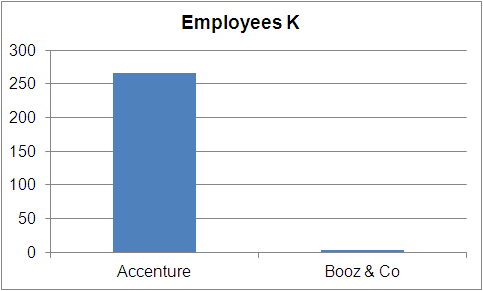 As a result, Booz has 4.5x the revenue per employee than ACN.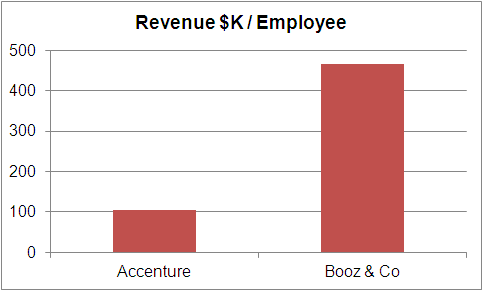 Related posts: