Tomorrow, we have 2 workshops, totaling 30 people. It amounts to 1,900 pages of color printing and binding. Since Fedex usually charges 69 cents per color printed page (retail), it comes out to approximately $1,300 in just printing. Cray, cray.
Right thing to do.  I live 4 miles from one of my company's offices, so I poured my coffee into my 20oz Contigo carrier and went to the office. My wife came along to keep me company. I got my money's worth out of the color printer seen below.  Poor thing.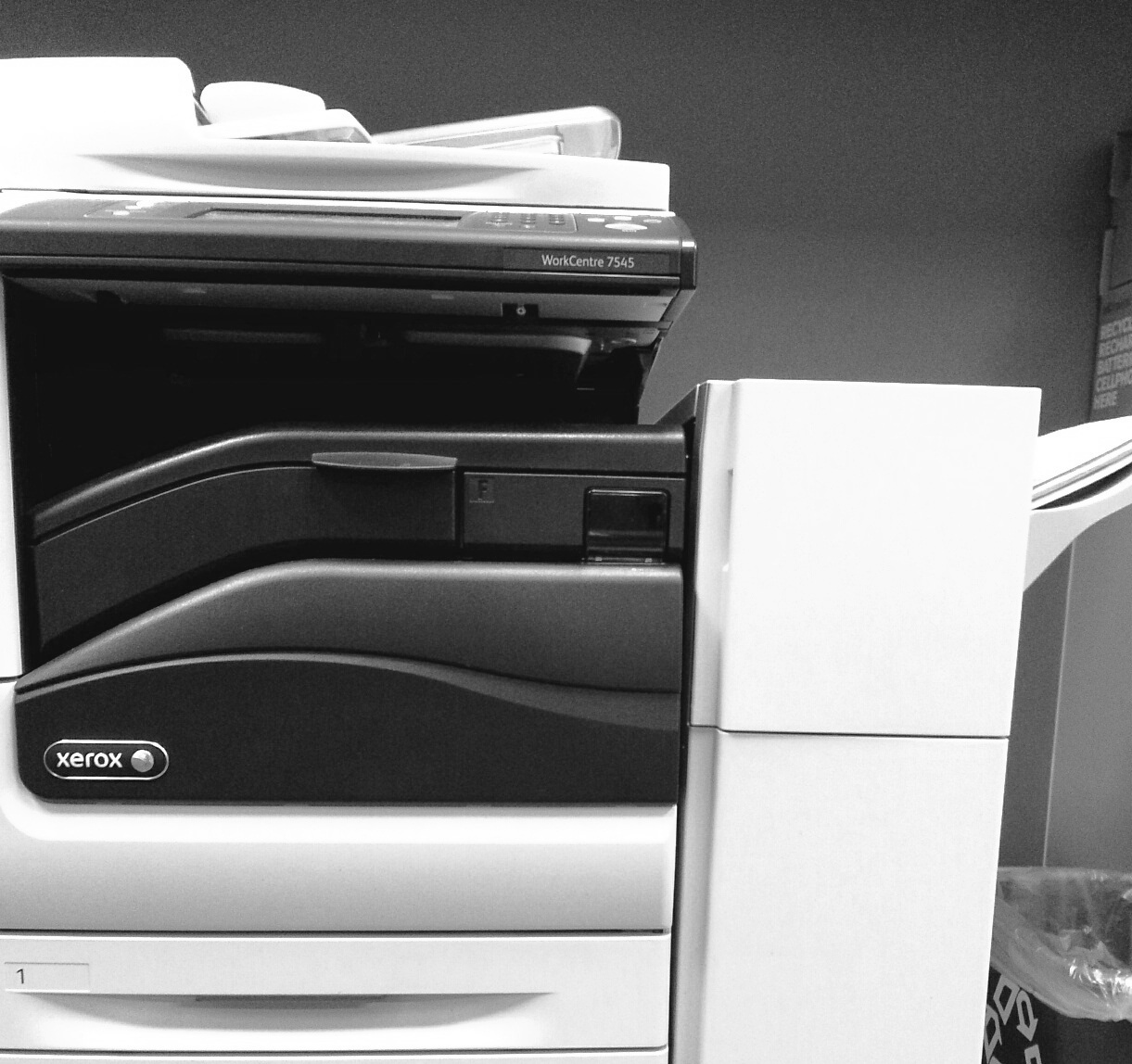 Not glamorous. Did I get my MBA to print copies on Sunday?  No.  Would it have been a deal-breaker if I just got Fedex to do the prints? No. Was it completely worth the time and effort to print at the office, and take the prints to Fedex for binding? Yes.
PS: Told my sister this story and her response. . . bye bye trees. So, the first question might have been – are the prints really necessary for the success of the meeting? Will let you know after tomorrow. . .
Related Posts: