Real estate. I am an real estate investor. I have rental properties. Something on the side, something my wife and I do on the weekends. I am a firm believe in real estate as an asset class for many reasons:
Everyone needs housing
Real estate gives you leverage because banks will loan you money
Real estate values tend to increase with inflation
Interest rates are at a multi-decade low
If done correctly it is passive income
It is tax advantages because of depreciation
It is an imperfect market (unlike stocks), so  you can find good deals
It is a people business; real estate people are willing to share
From our experience, it is a solid way to get 8% annually
Real estate can teach you. From real estate you can learn so many things – negotiations, sales, marketing, accounting, and finance. Many of the wealthiest people invested in real estate. No surprise. It works. Time helps your money grow.
Bigger Pockets.com. This is a website, forum where thousands of investors share their experiences and wisdom. There are also 80+ podcasts where successful investors share their stories – good, bad, and ugly. You can learn an enormous amount on these podcasts. This is the type of learning that will help you retire 10 years earlier.
There are numerous real estate books, but don't overlook this website, forum, and podcasts. It is a free resource and excellent. Some good podcasts to get you started.
Podcast #2: Karen Rittenhouse. Great blog: http://www.karensperspective.com/
Real estate investing can start out small.  You have to try it.
Always be "above board" and honest with people
Continually learn.  Karen went from 5 houses to 100+
Use outsourcing; her favorite direct mail – postcardmania
Podcast #10: Jay Scott. Great blog: http://www.123flip.com/
You don't have to be an extrovert to succeed at real estate
To create passive income, you have to set up systems; cannot do it all yourself
If you create a good business model, investors will find you and give you money
The best way to find a contractor is to go to Home Depot at 730 in the morning – those guys are dedicated, planning the day's work ahead of time, are busy
"Always have 2, 3, or 4 exit strategies as a backup on your house flips"
"Those who do best in this industry are those who work ON their business, not IN their business"
Podcast #13: Leon Yang
Leon decided not to get an MBA because he saw so many good real estate deal.  He move to Las Vegas because it had the best investment profile
Believes now is the best time to leverage up on real estate: interest rates low, lots of potential inflation ("Bernanke is just throwing money out of helicopters"), banks are lending again, many houses are below replacement costs
"Inflation is a borrower's friend."
Do what you enjoy . . .even if you don't succeed, at least you had a good time
Podcast #49: Amanda Han
Great intro to depreciation, 1031, and other tax considerations
How to find a good real estate-focused CPA
Podcast #56: Ankit Duggal
Fascinating, but not for everyone – investing in tax liens
Incredibly strategic and thoughtful guy
Capital-intensive, but hugely profitable, finance-side approach to real estate
Podcast #92: Brandon Turner
Podcast of Brandon – cohost of the show
How he started from basically nothing
Link in with Kurt Cobain, Nirvana
Podcast #108: Grant Cardone
Powerhouse of a speaker and personality
Aims to be a billionaire through real estate; currently at $350M
"What makes you think happiness is even on my radar?"
Podcast #113: Jay Papasan
Co-author of multiple books with Gary Keller (Keller Williams)
Power of focus and compound (great domino example)
Podcast #135: Brian Adams
From CPA to real estate investor / financer
From 2 to 276 units
Working with partners, syndication; big league
Podcast #155: Sharad Mehta
Plowing $$ from savings into buy and hold
Learning how to be MORE efficient with out-of-state rentals
Being smart and running numbers
Podcast #170:  Andrew Cushman
Engineer by training, 24 flips in 6 years then. . .
Syndicating loans for out-of-state apartment building buy-fix up
Huge testament to hard-work, willingness to stick with a system
Monster ROI numbers; $1.7M (purchase and fix up) of 92 unit apartment in Macon, GA.  Listed at $3.1M.  Rents originally at $8K a month / now $30K+
Podcast #180: Devin McClish
28 deals by age 23
Currently building 17 houses
Huge focus – so much to learn from this guy 1/2 my age
For all the consultants out there. Remember, always look for ways to scale your work, your business, your income. Most of us are time = money. Time is precious, and we all need way to diversify our income. Ways to have your money work for you.  Even if it is not real estate, find ways to create more passive income. Best of luck.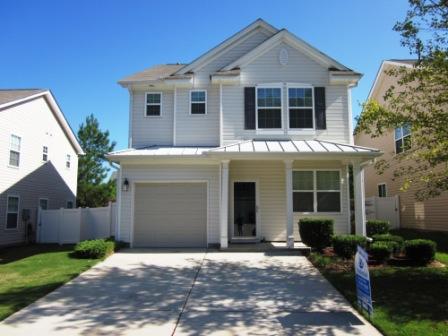 Related Posts: