I really enjoy my consulting work . . .and yet, my friends and I spend time in our rental car rides, and dinners talking about business ideas.  Some of my recent ideas:
Customized ironing boards.  Women's clothing is notoriously difficult to iron, and expensive to dry clean.  What if you can order an iron board that was perfectly tailored to your measurements?  Built to handle the A-line dresses, pleats, and things that make women's dry cleaning 2-3x more expensive than men's.
LED pricing on grocery store shelves.  If you have ever gone to Wal-Mart at night, you will see them re-stocking supplies and sticking hundreds of manual prices to the shelves.  Why not have a strip of LED where the prices of each item could be changed with a flick of a switch, instead of a printed sticker?
Rent-a-pet: Yes, a bit of a sacrilege among pet owners, but this is just the fractionalization of an asset (pet) like ZipCars, NetJets, and VRBO.  Before you get all upset and offended, it kind of exists already here.
Elderly companion calls: Another potentially controversial service.  Grandma and grandpa get bored and want to talk.  You don't want to.  Why can hire a service to call them periodically to chat?  Yes, there are LOTS of potential liability and problem / privacy issues.  Yes, the service already exists here.
Food truck app: Ever have trouble finding a food truck? Yes, each have their own twitter and facebook following, but what about a simple app that aggregates and tracks all the food trucks. It takes coordination, but it helps you answer, "Where should we go eat [when the trucks are somewhere different every day?
Swimming pool shades:  I have some friends who own swimming pools, but they complain that the summers are so hot that that the pool water is actually too warm to be refreshing.  Why not have reflecting pool shades – like those for cars?
Drone sunshades:  Instead of buying an expensive canopy to sit over your patio set, why not have a drone which hovers 300 feet above you and cast a nice shadow over your summer picnic?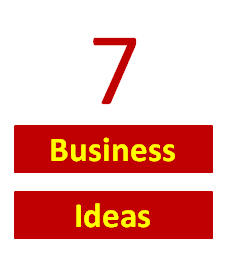 As Chris Sacca – famous angel, turned venture capitalist – mentioned on a podcast here, there is almost no fear in sharing ideas, because everything takes execution. Also, no surprise – early examples of these services and products exist:
If you take any of these ideas, and get super wealthy, famous, let's talk.
Related Posts: