Consultants eat well. No question about it. Consultants are foodies. We treat good restaurants like wild game. Find them. Eat there. Of course we cannot, do not go to $$$$ restaurants on our client's dime, but we do eat at $$ restaurants and expense it.
Rarely do you miss a meal when traveling. Breakfast at the airport/hotel, lunch at the client site, dinner with team or at the hotel. Too often, life revolves around meetings and meals. The client pays for meals – per diem or actuals; there is an incentive to eat.
Concierge lounge. Consultants with platinum hotel status – most do – have access to the lounge. Full breakfast available – eggs, bacon, yogurt, bagels. If you want a 1,000 calorie breakfast every day. This the same place where there is finger foods and cookies at night. Usually, it's not fancy – but if you want to get on the freeway to fat, this is the place where it usually starts in the morning, and ends at night.
Snacks in the team room. If you are with a team of any size, there is a box/closet/drawer full of snacks, gum, nuts, chocolate, coffee k-cups. As managers, I know that keeping consultants well-fed, and focused is a key part of our job.
Team dinners. These are usually the highlights of the day. If you want to be a part of the team, influence the culture, and develop life-long relationships, go to the dinners. Don't let it get in the way of your deliverables, but don't be a recluse. Some teams eat together nightly (exhausting), while others choose 1 night a week share meals. In the end, the meal is free (paid for by the client); the food is good, and usually the company.
Good food. Some of the better meals from the last few months would include:
Bluepoint oysters and local craft beer
Rosemary lamb chops
Steak Frites (ribeye)
Black linguine with lobster
Hamachi kama (collar of yellowtail fish)
Fast food. Every night is not fancy – we have our share of Jimmy John's and Chipotle. Lots of client cafeteria meals. Lots of meals eaten while typing on the computer. Yes, those are pizza stains on the keyboard. Airport meals. Meals in the car.
Learn about the food. It's nothing short of amazing to watch how food-cultured a consultant gets after a few years on the road. They won't know gazpacho from tapas, or rainbow rolls from bibimbap when they start. Eventually, they will be the ones recommending appetizers for the table. For the true food geeks, America's Test Kitchen is my foodie-podcast of choice here.  A few places I ate at over the last 2 months:
Yankee Lobster Fish Market. Boston. The lobster roll of course.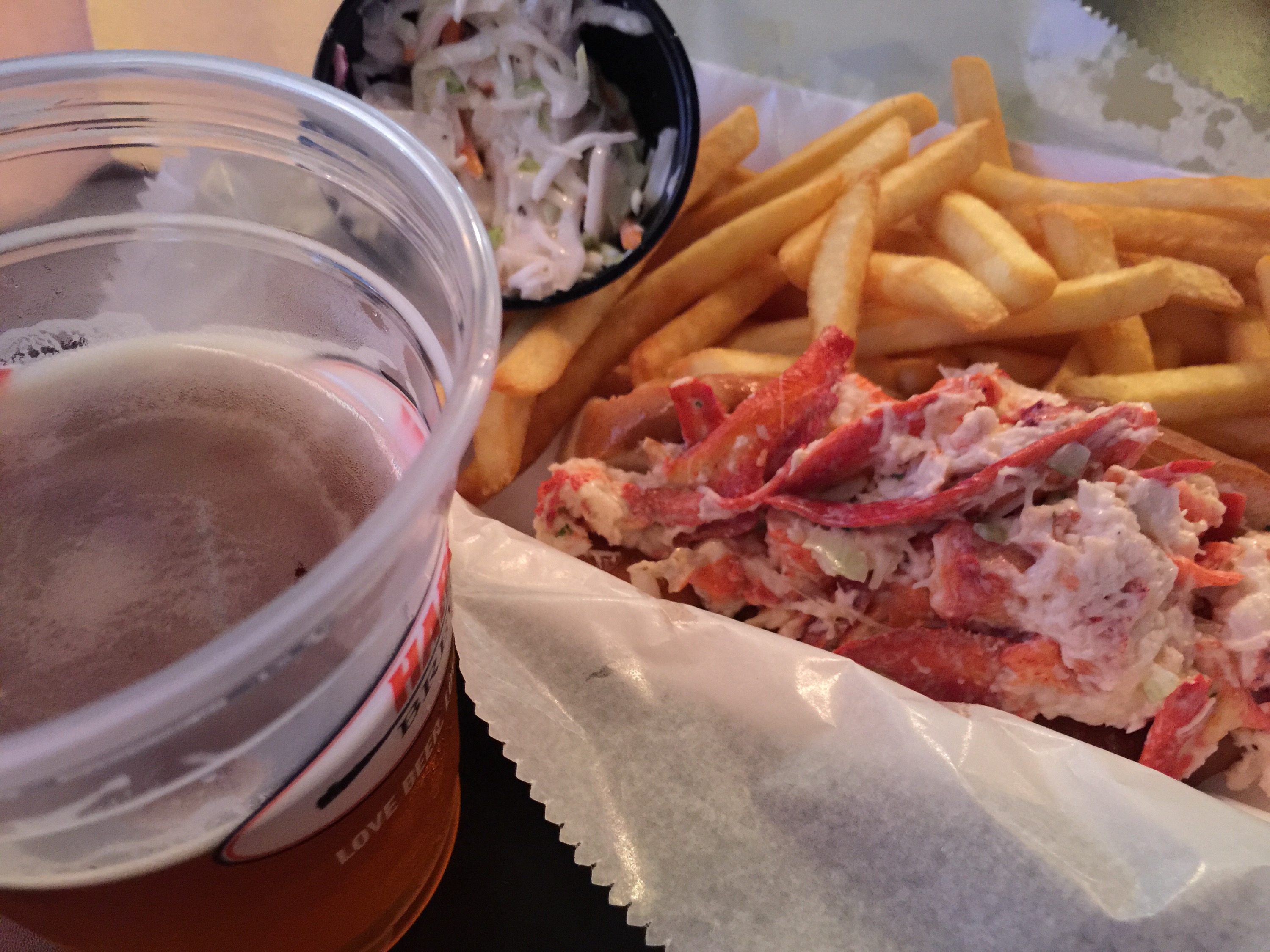 Din Tai Fung. Seattle. Watching them roll the dumplings up front makes it worth it.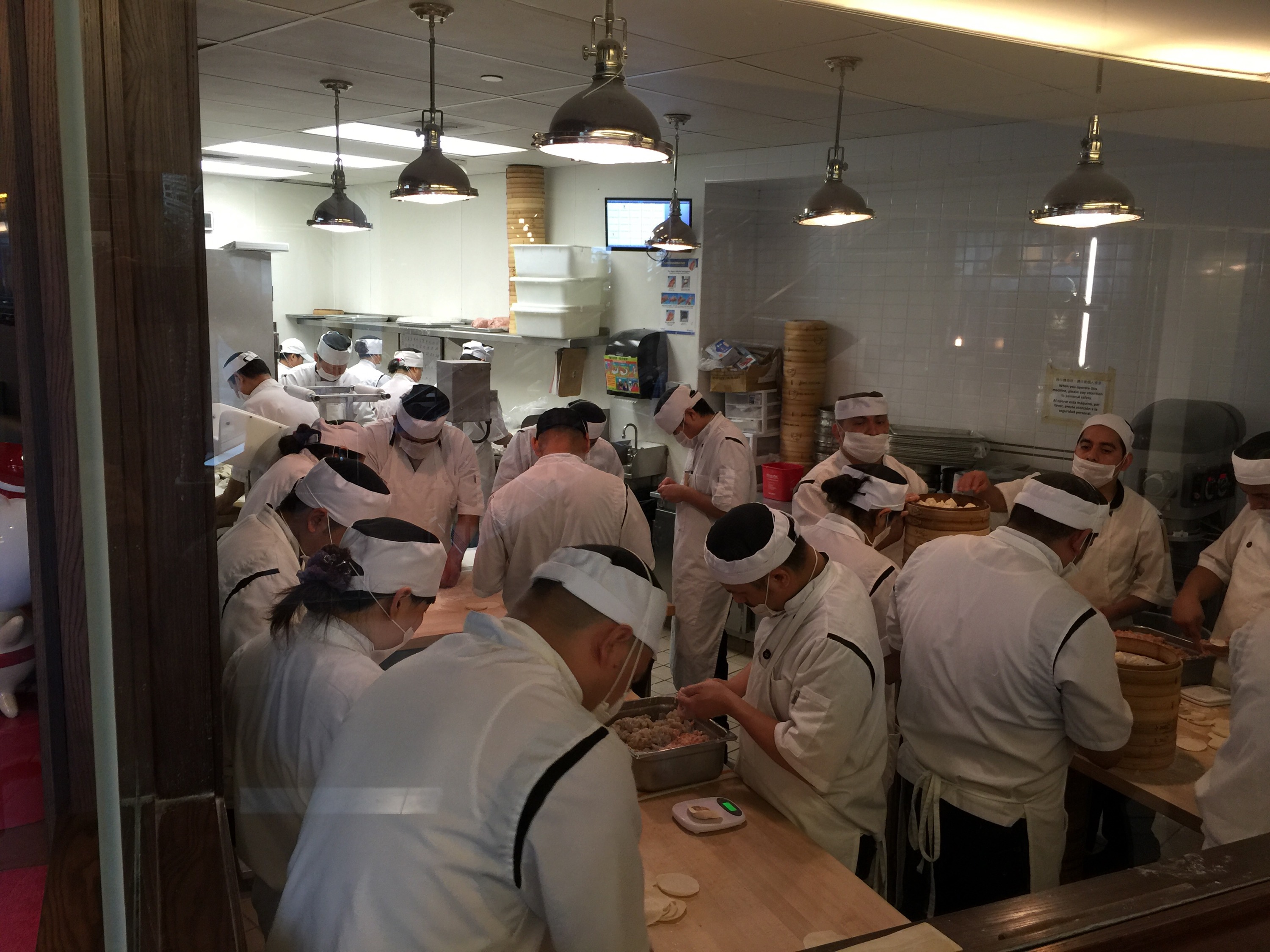 Mings BBQ. Atlanta.  Great duck and pork.  Saw a Top Chef there.

Ippudo. Manhattan.  Ramen heaven. Could 7,500 Yelp reviewers be wrong?
Warning. Don't get fat. This is a warning to myself. Eating 3 square meals a day, M-TH, including glasses of wine, beer. Late nights. Flights. Sitting at a computer. Dude. As I told a colleague last week, "I am on the road to fat." Blood pressure is still way too high. Looks like this lover of rib-eye, cabernet wine, and steak-frites is going to start chilling out. Looks like I will have to stop making fun of vegetarians and teetotalers.
Related posts: