Uber the taxi-technology company started in 2009 as a novelty for its co-founders and friends. Now it has a market valuation of $51 billion, has 1M active drivers, and operates in 330 cities. Read a Fast Company article here which is focused on the founder – Travis Kalanick – and what an intense, contrarian grinder his is.
Major drive, early start-up experience; firebrand attitude and confidence
Natural salesperson, sold knives door-to-door in high school
Started first company at 21, dropped out of UCLA with 1 semester left
First company (music sharing site) failed; determined to start a "revenge business" and turn his former detractors into customers
Second company languished for 6 years, moved in with parents; eventually got backing from Mark Cuban, sold company to Akamai for $23M
Bad experience with taxi ride in Mexico; felt the driver was over-charging.  Driver repeatedly tried locking the door.  Kalanick rolled out of a moving car
UBERCAB early days
App was originally written by a team of freelance programmers – full of bugs; sometimes, the app would send all San Francisco Ubercabs to same location
Given cease-and-desist order by city of SF.  Kalanick did not flinch, just went at it stronger. Press fueled "SF libertarian techies" to come to company's defense.
Venture capitalists were impressed early on; $250 million in investment by year 3
Plans for future
UBER POOL – Pairing up riders to share an UBER. It would be a culture shift for most people, but in SF, more than 50% of rides are shared.
CHINA and INDIA – Investing $1 billion into Chinese and Indian expansion EACH.  Look at who they are recruiting here.
DRIVER-LESS CARS – Simple math that the price per mile to use a self-driving car service is only 1/4 of the price per mile to own, drive, and park your own car
[polldaddy poll=9216430]
My experience.
I use UBER as much as I possibly can. Given a choice, I would UBER instead of renting a car. It is a completely affordable luxury.  I could probably list 10 reasons:
Surprisingly

cheap

compared to renting a car or taking your own

No need to tip or pay in cash

; do I really want to fumble around with cash?

Cleaner

than most city taxis; it is their personal vehicle after all

Courteous and motivated drivers

(always ask you about the temperature and choice of music; 1/3 of them offer you a bottle of water)
Tracks all historical

receipts

; this is a huge convenience for expense reports

Saves time

; no need for offsite car rental car, gas stations, and city parking

Expectations

; you know what kind of car, the driver's rating, and arrival time

Available

; easy to get an UBER anytime and anywhere. Yes, surge pricing, but it's a market and you gotta pay when demand is high. Welcome to economics.

Urban renewal

; I live in the suburbs, but I get how this is going to make in-town living more attractive, affordable, fun, and fluid. Kill suburban sprawl

On-demand economy

; this opens up opportunity for a lot of people who want to make money on the side, part-time work. Why not.  Sharing fixed assets. . . NetJets, ZipCars, VRBO, AirBnB, it's a common business model. Makes sense.

Innovative

; I just tapped on my UBER app and it shows that now our city has something called UBER EATS, where nice restaurants deliver food via UBER
My wife used UBER instead of renting a car on her last business trip to Los Angeles. Her comments, "I love UBER" "So convenient and cheap" "UBER is super"  Couldn't agree more.  UBER is a noun, a verb, and pretty much the future.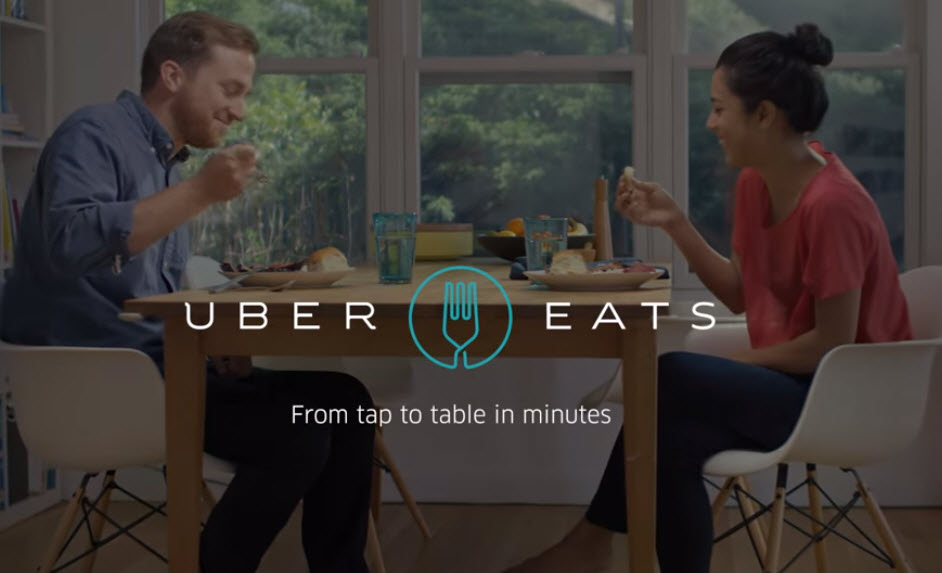 Related Posts: