If you have never read a prospectus, you should. First, it's useful. With an initial public offering (IPO), it is often times the first time outside investors are given a chance to understand how the company makes money and how sustainable their competitive advantage really is. Second, it's refreshing. In the US, the Securities and Exchange Commission (SEC) requires disclosure of all the potentially bad things that could make it a risky investment. So, you have this odd situation where companies are going to great lengths to warn investors why they should be cautious with the investment; it is almost anti-marketing. Third, there is data. Consultants love data
Here is the prospectus for Snap Inc, the parent company for Snapchat here.
A few things you see in the prospectus:
Snap considers itself a camera company
Snap is offering class A shares with no voting rights
There are 158M users; 60% of use it daily
Average revenue per user is $1.05
2016 revenues of $404M, up from $58M the year previously
2016 net loss of

-$516M

, and negative operating cash flow of

-$677M

"We generate substantially all our revenue from advertising"
"We have incurred operating losses in the past, expect to incur operating losses in the future, and may never achieve or maintain profitability."
Employees increased from 600 in 2015 to 1,860+ in 2016
"Our management will have broad discretion in applying the net proceeds we receive from this offering."
AG Lafley (ex CEO of Proctor and Gamble) is on the board
Two co-founders are 26 and 28 years old
Some "instructions" for investors (likely non-Snap users) on what this application is all about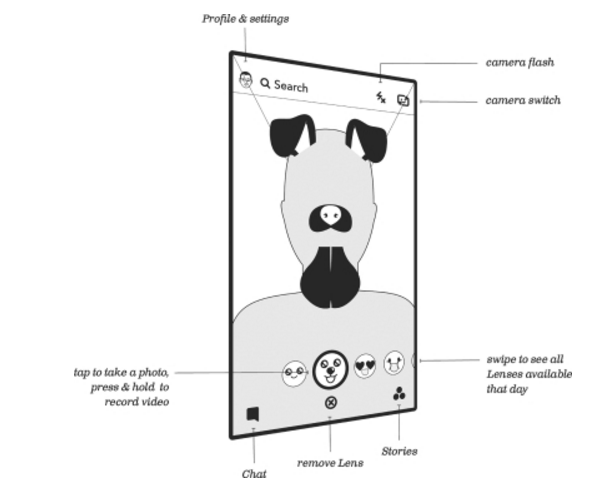 Consultantsmind point of view.  
Common stock without voting rights? That sound like preferred shares, not common stock.  Fortune magazine's take here.
Revenues of $400M, net loss of $500M+. . . Making $400, spending $900.  Not great math.  Dave Ramsey would not be impressed.

Average revenue per user (ARPU) of $1.05. So this mean the average user needs to buy a lot of Starbucks coffee and watch a lot of Disney movies for this advertising to pay off. 
Related links: